How to remove and repair scratches on your Toní?
Light scratches
Due to the high coating on your Toní products, you can easily remove scratches yourself. Use a scouring pad with soap and water or all-purpose cleaner and rub over the scratch. The scratch will disappear.
You can use this on these kind of scratches where you don't see the black metal.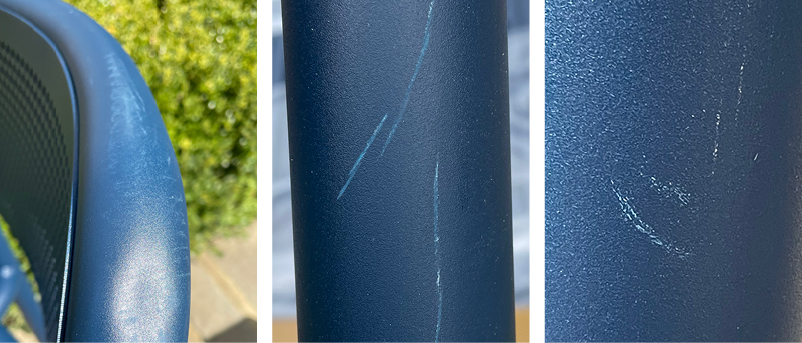 Deep scratches
Do you have a deep scratch on your Toní? Then you can restore it with the Retouch pen. This contains 12 ml of lacquer that you apply to the scratch.