What is the difference between the different chargers?
There are two types of USB connections: micro-USB and c-type. Below you will find an image in which the difference between these chargers is clearly visible.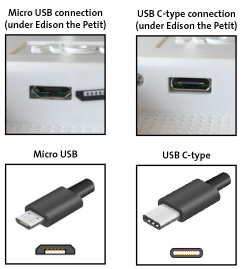 Do you want to order a new charger for your Fatboy light? Click here to go to our webshop.